October Half Term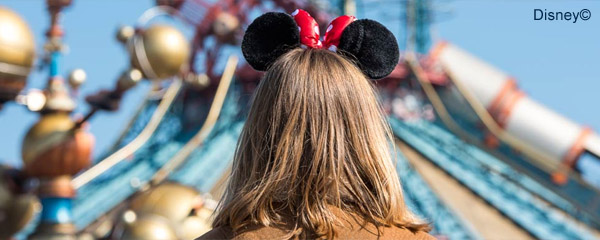 October Half Term
Treat your pumpkins to a spooktacular trip to Disneyland® Paris during October Half Term, as Disneyland® Park becomes bewitched with hair-raising Halloween fun. Parents and little monsters alike will enjoy terrifyingly good attractions, devilishly delicious treats and plenty of spooky surprises!
Book today with our experienced team of Disney specialists! We are an award-winning agency and offer 5* service to all of our customers.
18th October 2021 from £239pp*
2 nights' at Les Villages Nature® Paris
2-day Disney® Parks entry
Aqualagon® - huge indoor water park!
Over 100 activities to enjoy
Located 6km from the Disney® Parks
Magical call from Mickey Mouse
Up to 20% discount at Planet Hollywood®
15% discount at Earl of Sandwich®
20th October 2021 from £289pp*
2 nights' at Disney's Newport Bay Club
3-day Disney® Parks entry
Walking distance to the Disney® Parks
Indoor & outdoor swimming pool
Character Encounters at your hotel
Magical call from Mickey Mouse
Up to 20% discount at Planet Hollywood®
15% discount at Earl of Sandwich®
24th October 2021 from £269pp*
2 nights' accommodation at Disney's Davy Crockett Ranch
3-day Disney® Parks entry
Short drive to the Disney® Parks
Cabins sleep up to 6 - great for larger families
Indoor swimming pool, whirlpool & slide
Magical call from Mickey Mouse
Up to 20% discount at Planet Hollywood®
15% discount at Earl of Sandwich®
27th October 2021 from £309pp*
2 nights' at Disney's Hotel Cheyenne
3-day Disney® Parks entry
Free shuttle bus to the Disney® Parks
Character Encounters at your hotel
Magical call from Mickey Mouse
Up to 20% discount at Planet Hollywood®
15% discount at Earl of Sandwich®
29th October 2021 from £219pp*
2 nights' accommodation at Disney's Davy Crockett Ranch
3-day Disney® Parks entry
Short drive to the Disney® Parks
Cabins sleep up to 6 - great for larger families
Indoor swimming pool, whirlpool & slide
Magical call from Mickey Mouse
Up to 20% discount at Planet Hollywood®
15% discount at Earl of Sandwich®
31st October 2021 from £309pp*
2 nights' at Disney's Newport Bay Club
3-day Disney® Parks entry
Walking distance to the Disney® Parks
Indoor & outdoor swimming pool
Character Encounters at your hotel
Magical call from Mickey Mouse
Up to 20% discount at Planet Hollywood®
15% discount at Earl of Sandwich®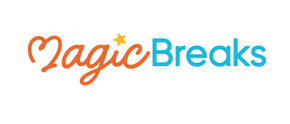 ABTA & ATOL protected
Offer last updated 12th October 2021 at 13:09

Disneyland® Paris
* Terms & conditions apply