Alora El Chorro Holidays
Alora El Chorro Holiday Deals
Sorry, we have no offers to display for this destination.
Alora El Chorro Summary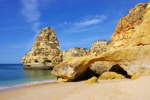 Alora El Chorro holidays take you to an area of spectacular beauty, twenty-five miles from Malaga on the Costa del Sol. Framed by mountains, this fertile area offers a very different experience from that which is found at the coast. You'll find a truly tranquil atmosphere in this traditional town which contrasts sharply with the lively resorts by the sea. Holidays to Alora El Chorro can be taken at any time of year as the summers are long and hot and the winters are mild. The busiest months are between April and October, with temperatures rising to the low thirties at the height of the season. Holidays in Alora El Chorro are enjoyed by all age groups with the exception of families looking for sand and sea on their doorstep.
Cheap Holidays To Alora El Chorro
With trails for walkers and lakes for fishing and water sports, our cheap Alora El Chorro holidays can be as active or as relaxing as you wish. With good accommodation and superb restaurants, our low cost Alora El Chorro holidays are considered great value for money. The town has a long history and there are many archaeological sites for those with an interest in the past. For those who wish to combine their inland stay with days at the beach, the swathes of sand and invitingly blue sea can be reached within the hour. The splendid town of Granada is also easily visited. If you are seeking a peaceful retreat with a guarantee of sunshine, we may be able to tempt you with our bargain Alora El Chorro holidays.
For further information and to view our best Alora El Chorro holiday offers, please use the search facility.
Alora El Chorro Photos