Galaxy Holidays Booking Terms & Conditions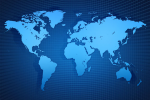 INTRODUCTION
Galaxy Holidays ATOL No. 11858.  GALAXY HOLIDAYS Booking Conditions, Website Terms & Conditions and Privacy Policy regulate your booking with Galaxy Travel Limited, a company registered in England & Wales with number 12535908. registered office is 128 Conifer Way Wembley HA0 3QR. The Booking Conditions and Website Terms & Conditions set out the rights and obligations of both parties and should be read and noted carefully. We are committed to a policy of fair trading and make every effort to ensure that your holiday with us will be an enjoyable and memorable one.
CONTRACT
The Client named on the booking agrees to the Terms & Conditions of the booking on behalf of all the people listed and has both read and agreed to the Terms & Conditions of the booking on their behalf and consents to Galaxy Holidays using their personal data under the terms of our Privacy Policy and is authorised to disclose personal information such as passport details, health and dietary requirements and any disability if applicable to the booking. The Client must be over 18 years of age and reside in the UK and ensure that all the people listed in the booking are of the appropriate age to fulfil the booking if any age restriction applies to it. The Client is responsible for full payment of the booking on behalf of all the persons listed in the booking. Galaxy Holidays acts as agent of Hotel/Bed bank suppliers when you purchase a hotel booking. Your contract for the hotel will be with the relevant hotel supplier. Each supplier will have terms & conditions relating to that product. Galaxy Holidays acts as an agent. Galaxy Holidays has no contractual liability in respect of this product. If booking by telephone, no contract exists until Galaxy Holidays has accepted your booking and received full payment of cleared funds and issued a confirmation invoice to you. For online bookings Galaxy Holidays will send you an acknowledgement email confirming receipt of your order. The online booking contract will come into existence subject to confirmation that the booking has also been accepted by our suppliers subject to their own availability.
MULTICONTRACT PACKAGES
If your booking is a Multi Contract Package, Galaxy Holidays will act as your 'Package Organiser' and you will be in receipt of all the rights and benefits of the 'Package Travel and Linked Travel Arrangements Regulations 2018' (PTR's) Multi Contract Packages are defined as a Package including a combination of two or more different kinds of the following travel services as an integral part of the booking. (1) Transport (2) Accommodation (3) Rental of vehicles and/or motorcycles (4) Any other travel service not part of 1-3 above. The travel services listed above must be purchased by you either from our website or in person before payment is made or are sold as part of an inclusive price and advertised by reference to the 'package' or wording to that effect. This is defined as a Multi Contract Package as you are contracted to the each of the Suppliers/ Principals responsible for your booking, however Galaxy Holidays accept responsibility for your booking as your overall 'Package Organiser'. Please note that if your booking does not incorporate any of the travel services listed in (1-3) above but a service covered by (4), this does not constitute a Multi Contract Package if: (a) The service does not account for more than 25% of the value of the total booking and does not represent an essential part of the booking. (b) Is purchased after the transport, accommodation and/or vehicle/motorcycle hire has commenced. Any such booking will be defined as 'Single Components' and will not be subject to the rights under the PTR regulations. For Multi Contract Packages, Galaxy Holidays acts as agent for the Suppliers/Principals of your Booking, and we will comply with our legal obligations under the PTRs as the 'Package Organiser'. This does not prejudice or affect our agency status with the Suppliers/Principals. In the event of you having booked airport parking, airport lounges, travel insurance or any other ancillary services, these services are not considered to be 'travel services' as defined under PTR's, remain outside the remit of PTR's, even if they are booked as part of a Multi Contract Package. Ancillary Services will be treated as single component bookings.
CANCELLATIONS & REFUND
AMENDMENT BY YOU
CANCELLATIONS & REFUNDS AMENDMENTS TO THE BOOKING BY THE CLIENT You must call or email Galaxy Holidays on 0203 474 6135 to amend or cancel your booking. All amendments are subject to availability, limitations and restrictions of the relevant hotel. If you wish to cancel or amend your booking the payment card fee charged at the time of booking will not be refundable. If you wish to amend or cancel any part of your booking, an administration fee will be applicable.
If you wish to change or cancel any part of your booking, an administration fee will apply.
Please see the table below for specific fees applicable to your bookings:
Hotels Change: Non-changeable in some cases
Cancellation: Non-changeable in some cases
BY US OR THE SUPPLIER
AMENDMENTS TO THE BOOKING BY GALAXY HOLIDAYS OR THE SUPPLIER GALAXY HOLIDAYS reserve the right to cancel the booking in the event that there are reasonable grounds to believe the booking is fraudulent. In such cases we will attempt to contact you by using the telephone number and/or email address you provided at the time of booking. In the event that we are unable to contact you or your bank/credit card provider, GALAXY HOLIDAYS may cancel your booking without any liability. GALAXY HOLIDAYS may also make necessary changes to your booking if the supplier/hotel asks to do so or in circumstances where it becomes unavoidable. However most changes would be of a minor nature and communicated to you in good time before your journey commences. In the case of any significant changes that are beyond our control GALAXY HOLIDAYS will provide you with the best available alternative and will not be liable to offer any compensation as a result.
Galaxy Holidays may make changes to your booking if the supplier/hotel asks us to do so, or in circumstances where it becomes a need. However, most of the changes will be minor and we will advise you before your journey commences. For any significant changes which are beyond our control we will provide you with alternative and we will not be liable to offer any compensation.
DATA PROTECTION POLICY
GALAXY HOLIDAYS is fully committed to ensuring your personal data is fully protected. The information you provide to us will only be shared with service providers and any other organisation essential to the provision of your booking with us. Information may also if necessary be passed on to security and credit checking organisations for the prevention and protection of fraud. We will not pass any information on to any person not responsible for part of your travel arrangements. We operate and are registered in accordance with current applicable data protection legislation. Additionally, where your holiday is outside the European Economic Area (EEA), controls on data protection in your destination may not be as strong as in the UK and the EEA countries.
PAYMENTS
Cheque payments should be made payable to "Galaxy Holidays/HOTELS/FLIGHTS" A/C. If there is more than one guest, The Client in whose name the booking is made acts on behalf of all other persons and it becomes his/her responsibility for all payments. Deposits are non-refundable.
PASSPORTS/VISAS/HEALTH REQUIREMENTS
It is the customer's responsibility to ensure that you meet all the passport, visa and health requirements of the countries you intend to visit and those that you transit through as well. All countries require that your passport should be valid for a period of a minimum of 6 months from the date of arrival in the country. You should check on all the VISA/health requirements from the embassies or consulates of the countries you are visiting or consult Foreign Office guidance. GALAXY HOLIDAYS will not be held responsible if you are denied boarding or are deported due to your failure to present the appropriate documentation when requested.
GENERAL INFORMATION
We strongly recommend that you and all members of your party are covered by appropriate travel insurance covering you for cancellation, loss of luggage and general health issues. By disclosing your personal information to us on our website or by telephone you are consenting to the collection, storage and processing of your personal information by Galaxy Holidays/HOTELS/FLIGHTS. In some countries you are subject to local taxes known as 'stay-tax, tourist-tax or eco tax', which must be paid directly to the establishment and/or airport for local services within the country in question. You are responsible for paying such additional taxes. Unless otherwise stated, breakfast, lunch and dinner are not included in your booking. A hotel in one country may not be similar in terms of services and quality to a hotel in another, despite belonging to the same category and rating. Star ratings stated will be those applied by the supplier through whom the accommodation is booked and these may differ from official ratings and Galaxy Holidays cannot be held responsible for any misconceptions relating to star ratings. All services offered are subject to availability. When booking online, your contract with a supplier will commence when we confirm that the booking has been accepted by them as all bookings made online are subject to availability. If any part of the travel arrangements made for you are not used, there will be no refund made. You accept responsibility for any damage or loss caused by you or any member of your party. Payment for any such damage or loss must be made at the time direct to the accommodation owner or manager.

ATOL PROTECTION
When you buy an ATOL protected fight or flight inclusive holiday from us you will receive an ATOL Certificate. This lists what is financially protected, where you can get information on what this means for you and who to contact if things go wrong."
"We, or the suppliers identified on your ATOL Certificate, will provide you with the services listed on the ATOL Certificate (or a suitable alternative). In some cases, where neither we nor the supplier are able to do so for reasons of insolvency, an alternative ATOL holder may provide you with the services you have bought or a suitable alternative (at no extra cost to you). You agree to accept that in those circumstances the alternative ATOL holder will perform those obligations and you agree to pay any money outstanding to be paid by you under your contract to that alternative ATOL holder. However, you also agree that in some cases it will not be possible to appoint an alternative ATOL holder, in which case you will be entitled to make a claim under the ATOL scheme (or your credit card issuer where applicable)."
"If we, or the suppliers identified on your ATOL certificate, are unable to provide the services listed (or a suitable alternative, through an alternative ATOL holder or otherwise) for reasons of insolvency, the Trustees of the Air Travel Trust may make a payment to (or confer a benefit on) you under the ATOL scheme. You agree that in return for such a payment or benefit you assign absolutely to those Trustees any claims which you have or may have arising out of or relating to the non-provision of the services, including any claim against us, the travel agent (or your credit card issuer where applicable). You also agree that any such claims may be re-assigned to another body, if that other body has paid sums you have claimed under the ATOL scheme."