Travelopedia trading as Travolie Holidays Booking Terms & Conditions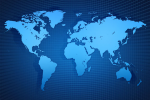 TERMS AND CONDITIONS

INTRODUCTION
TRAVELOPEDIALTD T/A TRAVOLIE ATOL NO 11087. TRAVOLIE Booking Conditions, Website Terms & Conditions and Privacy Policy regulate your booking with TRAVELOPEDIALTD T/A TRAVOLIE, a company registered in England & Wales with number 08168135, registered office is 2nd Floor, 7 Mackenzie Street, Slough – SL1 1XQ. The Booking Conditions and Website Terms & Conditions set out the rights and obligations of both parties and should be read and noted carefully. We are committed to a policy of fair trading and make every effort to ensure that your holiday with us will be an enjoyable and memorable one.
CONTRACT
The Client named on the booking agrees to the Terms & Conditions of the booking on behalf of all the people listed and has both read and agreed to the Terms & Conditions of the booking on their behalf and consents to TRAVOLIE using their personal data under the terms of our Privacy Policy and is authorized to disclose personal information such as passport details, health and dietary requirements and any disability if applicable to the booking. The Client must be over 18 years of age and reside in the UK and ensure that all the people listed in the booking are of the appropriate age to fulfill the booking if any age restriction applies to it. The Client is responsible for full payment of the booking on behalf of all the persons listed in the booking. TRAVOLIE acts as agent of Hotel/Bed bank suppliers when you purchase a hotel booking. Your contract for the hotel will be with the relevant hotel supplier. Each supplier will have terms & conditions relating to that product. TRAVOLIE acts as an agent. TRAVOLIE has no contractual liability in respect of this product. If booking by telephone, no contract exists until TRAVOLIE has accepted your booking and received full payment of cleared funds and issued a confirmation invoice to you. For online bookings TRAVOLIE will send you an acknowledgement email confirming receipt of your order. The online booking contract will come into existence subject to confirmation that the booking has also been accepted by our suppliers subject to their own availability.
MULTICONTRACT PACKAGES
If your booking is a Multi Contract Package, TRAVELOPEDIALTD T/A TRAVOLIE will act as your 'Package Organizer' and you will be in receipt of all the rights and benefits of the 'Package Travel and Linked Travel Arrangements Regulations 2018' (PTR's) Multi Contract Packages are defined as a Package including a combination of two or more different kinds of the following travel services as an integral part of the booking. (1) Transport (2) Accommodation (3) Rental of vehicles and/or motorcycles (4) Any other travel service not part of 1-3 above. The travel services listed above must be purchased by you either from our website or in person before payment is made or are sold as part of an inclusive price and
Advertised by reference to the 'package' or wording to that effect. This is defined as a Multi Contract Package as you are contracted to the each of the Suppliers/ Principals responsible for your booking; however TRAVOLIE accept responsibility for your booking as your overall 'Package Organizer'. Please note that if your booking does not incorporate any of the travel services listed in (1-3) above but a service covered by (4), this does not constitute a Multi Contract Package if: (a) The service does not account for more than 25% of the value of the total booking and does not represent an essential part of the booking.
(b) Is purchased after the transport, accommodation and/or vehicle/motorcycle hire has commenced. Any such booking will be defined as 'Single Components' and will not be subject to the rights under the PTR regulations. For Multi Contract Packages, TRAVOLIE acts as agent for the Suppliers/Principals of your Booking, and we will comply with our legal obligations under the PTR's as the 'Package Organizer'. This does not prejudice or affect our agency status with the Suppliers/Principals. In the event of you having booked airport parking, airport lounges, travel insurance or any other ancillary services, these
services are not considered to be 'travel services' as defined under PTR's, remain outside the remit of PTR's, even if they are booked as part of a Multi Contract Package. Ancillary Services will be treated as single component bookings.
 
CANCELLATIONS & REFUND
AMENDMENT BY YOU
CANCELLATIONS & REFUNDS AMENDMENTS TO THE BOOKING BY THE CLIENT you must call or email
TRAVOLIE on 0203 474 5509 to amend or cancel your booking. All amendments are subject to availability, limitations and restrictions of the relevant hotel. If you wish to amend or cancel any part of your booking, an administration fee will be applicable.
If you wish to change or cancel any part of your booking, an administration fee will apply.
If there is a No show from your end no claim can be done as per supplier terms
Please see the table below for specific fees applicable to your bookings:
Hotels Change: Non-changeable and Non-refundable in some cases Holiday Cancellation: Non-changeable and Non-refundable in some cases
BY US OR THE SUPPLIER
AMENDMENTS TO THE BOOKING BY TRAVOLIE OR THE SUPPLIER TRAVOLIE reserves the right to
Cancel the booking in the event that there are reasonable grounds to believe the booking is fraudulent. In such cases we will attempt to contact you by using the telephone number and/or email address you provided at the time of booking. In the event that we are unable to contact you or your bank/credit card provider, TRAVOLIE may cancel your booking without any liability. TRAVOLIE may also make necessary changes to your booking if the supplier/hotel asks to do so or in circumstances where it becomes unavoidable. However most changes would be of a minor nature and communicated to you in good time before your journey commences. In the case of any significant changes that are beyond our control TRAVOLIE will provide you with the best available alternative and will not be liable to offer any compensation as a result.
TRAVOLIE may make changes to your booking if the supplier/hotel asks us to do so, or in circumstances where it becomes a need. However most of the changes will be minor and we will advise you before your journey commences. For any significant changes which are beyond our control we will provide you with alternative and we will not be liable to offer any compensation.
DATA PROTECTION POLICY
TRAVELOPEDIALTD T/A TRAVOLIE are fully committed to ensuring your personal data is fully protected. The information you provide to us will only be shared with service providers and any other organization essential to the provision of your booking with us. Information may also if necessary be passed on to security and credit checking organizations for the prevention and protection of fraud. We will not pass any information on to any person not responsible for part of your travel arrangements. We operate and are registered in accordance with current applicable data protection legislation. Additionally where your holiday is outside the European Economic Area (EEA), controls on data protection in your destination may not be as strong as in the UK and the EEA countries.
PAYMENTS
Cheque payments should be made payable to "TRAVELOPEDIALTD" A/C. If there is more than one guest, The Client in whose name the booking is made acts on behalf of all other persons and it becomes his/her responsibility for all payments. Deposits are non-refundable. If full payment is not received by the balance due date, we will notify the supplier who may cancel your booking and charge the relevant cancellation fees set out in their Terms and Conditions. If a balance extension is required and granted, a standard £15 per person charge will be applied to your booking. We accept all major credit and debit cards. However, we reserve the right to not accept credit card payments for the balance payments.
PASSPORTS/VISAS/HEALTH REQUIREMENTS
It is the customer's responsibility to ensure that you meet all the passport, visa and health requirements of the countries you intend to visit and those that you transit through as well. All countries require that your passport should be valid for a period of a minimum of 6 months from the date of arrival in the country. You should check on all the VISA/health requirements from the embassies or consulates of the countries you are visiting or consult Foreign Office guidance. TRAVOLIE will not be held responsible if you are denied boarding or are deported due to your failure to present the appropriate documentation when requested.

GENERAL INFORMATION
We strongly recommend that you and all members of your party are covered by appropriate travel insurance covering you for cancellation, loss of luggage and general health issues. By disclosing your personal information to us on our website or by telephone you are consenting to the collection, storage and processing of your personal information by TRAVOLIE. In some countries you are subject to local taxes known as 'stay-tax, tourist-tax or eco tax', which must be paid directly to the establishment and/or airport for local services within the country in question. You are responsible for paying such additional taxes. Unless otherwise stated, breakfast, lunch and dinner are not included in your booking. A hotel in one country may not be similar in terms of services and quality to a hotel in another, despite belonging to the same category and rating. Star ratings stated will be those applied by the supplier through whom the accommodation is booked and these may differ from official ratings and TRAVOLIE cannot be held responsible for any misconceptions relating to star ratings. All services offered are subject to availability. When booking online, your contract with a supplier will commence when we confirm that the booking has been accepted by them as all bookings made online are subject to availability. If any part of the travel arrangements made for you are not used, there will be no refund made. You accept responsibility for any damage or loss caused by you or any member of your party. Payment for any such damage or loss must be made at the time direct to the accommodation owner or manager or
ATOL PROTECTION
When you buy an ATOL protected flights or flight inclusive holiday from us you will receive an ATOL Certificate. This lists what is financially protected, where you can get information on what this means for you and who to contact if things go wrong."
"We, or the suppliers identified on your ATOL Certificate, will provide you with the services listed on the ATOL Certificate (or a suitable alternative). In some cases, where neither we nor the supplier are able to do so for reasons of insolvency, an alternative ATOL holder may provide you with the services you have bought or a suitable alternative (at no extra cost to you). You agree to accept that in those circumstances the alternative ATOL holder will perform those obligations and you agree to pay any money outstanding to be paid by you under your contract to that alternative ATOL holder. However, you also agree that in some cases it will not be possible to appoint an alternative ATOL holder, in which case you will be entitled to make a claim under the ATOL scheme (or your credit card issuer where applicable)."
"If we, or the suppliers identified on your ATOL certificate, are unable to provide the services listed (or a suitable alternative, through an alternative ATOL holder or otherwise) for reasons of insolvency, the Trustees of the Air Travel Trust may make a payment to (or confer a benefit on) you under the ATOL scheme. You agree that in return for such a payment or benefit you assign absolutely to those Trustees any claims which you have or may have arising out of or relating to the non-provision of the services, including any claim against us, the travel agent (or your credit card issuer where applicable). You also agree that any such claims may be re-assigned to another body, if that other body has paid sums you have claimed under the ATOL scheme."
Many of the flights and flight-inclusive holidays on this website are financially protected by the ATOL scheme. But ATOL protection does not apply to all holiday and travel services listed on this website. Please ask us to confirm what protection may apply to your booking. If you do not receive an ATOL Certificate then the booking will not be ATOL protected. If you do receive an ATOL Certificate but all the parts of your trip are not listed on it, those parts will not be ATOL protected. Please see our booking conditions for information or for more information about financial protection and the ATOL Certificate go to www.atol.org.uk/ATOLCertificate
CITY TAXES
Please note that City Taxes are likely to be payable in most tourist cities. These are not included in our price offered. If you have booked online or have a question regarding
City Taxes please contact us our customer service on 0203 474 5509 between 09:00 until 17:00. Mon-Fri.
HOLIDAY ADVICE
Going on holiday is exciting and it is a chance for you and your family to explore a new Country, food and cultures. We would like to remind you that health & safety standards Overseas can vary from those we enjoy in the U.K. We want you to have an enjoyable Holiday but please remember that when you are in a foreign country you should exercise More care than you do at home.

FIRE SAFETY
Familiarize yourself with the escape routes and locate the nearest fire exit to your room
Study the fire instructions in your room Identify how to raise the alarm if a fire occurs
Do not smoke in bed
If a fire occurs, leave immediately; do not stop to collect your Belongings turn off electrical appliances when not in use
GLASS & BALCONY SAFETY
Glass doors and windows may not be toughened glass Never lean over, sit or climb on the balcony Children Should never be left on the balcony unsupervised
Keep all balcony furniture away from the railings so that children are not encouraged to climb u
POOL & BEACH SAFETY
Most pools overseas do not employ lifeguards
Do not swim immediately after a meal or if suffering from an upset stomach or under the influence of alcohol
Familiarize yourself with the shallow and deep ends as dept. markings may not
Be clear Pool surrounds can be slippery, don't run around them
Observe No Diving signs and any other pool Rules supervise your children at all times
Familiarize yourself with any flag system and be aware of the strong currents or Tides never swim in areas zoned off for water sports
FOOD AND DRINK
Make sure your food has been thoroughly cooked Hot food should be hot, cold food should be cold Always drink bottled water, ensure the seal is intact Where appropriate, avoid ice in drinks
GENERAL SAFETY
Avoid walking in poorly lit areas.
Avoid carrying too much money and/or valuables, use a safety deposit box Secure your room when you go out, lock windows and patio doors Familiarize yourself with the direction traffic
Be careful on uneven and rough paving in resorts
If some countries you need to take prevention against biting insects such as mosquitoes Use insect repellent recommended for the specific area and cover up at dusk and dawn
SUN CARE
Apply appropriate sunscreen and re-apply as instructed on the Sunscreen bottle Drink plenty of water to avoid dehydration Take a sunhat, sunglasses and lip salve
Avoid the heat of the midday sun
ROAD/TRANSPORT SAFETY
Always wear a seat belt if one is provided never drink and drive
Only hire vehicles from a reputable company
Take care when hiring mopeds, motorbikes or scooters and wear helmets
GAS SAFETY
Should you have any gas appliances in your accommodation make sure that it Has been turned off when not in use.
If gas is supplied direct from a bottle and as an extra precaution you should turn Off the supply at the bottleneck when it is not in use
If you have any concerns relating to any of the appliances speak to the reception/hotel staff
ONLINE CHECKIN
You need to do your own online check-in for the boarding pass
 INSURANCE
Make sure that you have an appropriate insurance cover before you go
SKIING
Familiarize yourself with the International S ki Federation's Piste Rules
Don't ski off piste unless it is permitted, you are a competent skier and are insured to do so
Get fit before you go Carry a first aid kit Wear warm clothing
Use a high factor sunscreen
Don't ski or snowboard when tired
Wear all-round eye protection such as goggles
Be aware of the risks of altitude sickness especially above 3,000 meters Check ski bindings for security
Treat avalanche warnings seriously
USEFUL LINKS
For details on any travel restrictions, entry and stay requirements, visa and travel advice visit: The Foreign Office on: https://www.gov.uk/government/organisations/foreign-commonwealth-development-office
For medical advice and health advice visit: www.masta.org and www.doh.gov.uk