Subscribe for Cruise Offers
Sign up to receive the best cruise deals straight to your inbox!
Carnival Cruise Lines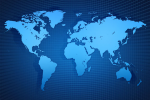 If you enjoy experiencing new things, a Carnival cruise fits you. You'll find unique experiences that are simply fit to be shared slip into cool bars, live entertainment, delectable tastes, maybe a little spa time.