Hawaiian Island Voyages: Full Board Cruise & Stay
17 Nights | from £1119pp

Cruise Line: Princess Cruises | Ship: Crown Princess
To book call Jetline Cruise on 0161 360 0171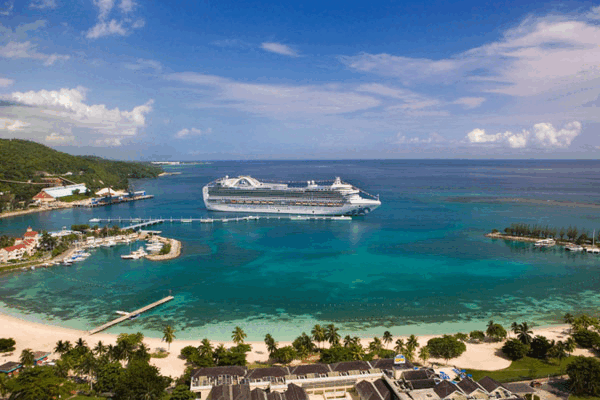 At A Glance
Return flights
4* San Francisco hotel stay*

4* Los Angeles hotel stay*

Full board cruise

Overview

ADD ON 3 nights in Las Vegas & an extra night in either L.A. or San Francisco from only £99pp extra (flight included).
Embark on an exotic adventure to the Hawaiian Islands; where sun, sea, and adventure await. Exotic beaches, Hula Girls, Lei Garlands, swaying palms, and magnificent sunsets are all on the agenda as you island hop around Hawaii through the Pacific Ocean. Visit Pearl Harbour and the Arizona monument in Oahu, explore the scenery made famous by the Jurassic Park film franchise in Kaui and snorkel & sunbathe in Richardson Beach Park whilst on Hilo.
Perhaps go one step further on the 16th March 2023 and indulge in a spot of time travel across the international dateline for a fabulous 30 night cruise holiday which includes the islands of the South Pacific.
Itinerary

Fly from London to Los Angeles. Overnight hotel stay - Embark ship - Los Angeles - Hilo (Nig Island) - Honolulu (Oahu) - Nawilliwilli (Kauai) - Lahaina (Maui) - Ensenada, Mexico - Los Angeles - Disembark ship. Fly overnight to London.
Departure Dates
December 22 from £1449pp
November 22 from £1679pp

January 23 from £1199pp

February 23 from £1199pp

March 23 from £1199pp

April 23 from £1559pp

July 23 from £1739pp

August 23 from £1949pp

October 23 from £1659pp

November 23 from £1599pp

December 23 from £1979pp

May 23 from £1729pp

January 24 from £1649pp

February 24 from £1659pp

March 24 from £1659pp

April 24 from £1989pp

To book call Jetline Cruise on 0161 360 0171
Tour operator's description.

ATOL 6153

No Debit/Credit Card Charge

Prices based on per person staying in a interior room.

Share This Deal