Les Villages Nature®

Special Offers
Les Villages Nature® resort gives you the not-so-typical Disney experience giving you a chance to connect with the things that truly matter: friends, family, nature and of course, fun! You can take your pick from accommodation in a cottage in by the peaceful lakeside or immerse yourself even further into nature with a quirky cottage in the forest.
Summer 22 from £169pp*
Start looking forward to your Les Villages Nature® Paris Summer 2022 holiday today. Arrivals from 31st March - 30th September 2022.
Winter 21 from £129pp*
You can now book a stay at Les Villages Nature® Paris with MagicBreaks for arrivals from 1st October 2021 - 30th March 2022!
Self Catering from £109pp*
There's so much to do at Les Villages Nature® Paris you might not want to leave! With 5 immersive worlds to explore and over 100 activities to enjoy.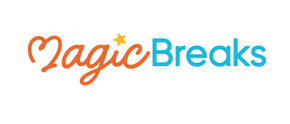 ABTA & ATOL protected
Offer last updated 12th October 2021 at 13:09

Disneyland® Paris
* Terms & conditions apply