Peltours Holidays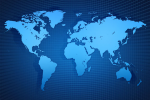 Established in 1920 Peltours are a specialist tour operator and one of the very first tour operators to offer tours to the Holyland.
Acquired by Preston Travel Group in October 2009 Peltours provide high quality package holidays with an excellent in depth knowledge of Egypt including Sharm el Sheikh, Taba Heights and luxury Nile Cruises.
Peltours offer a wide range of accommodation to cater for all tastes for families, groups, couples, single travellers, divers and golfers.
Peltours is now a direct sell tour operator.