Rome 4-Star Room Only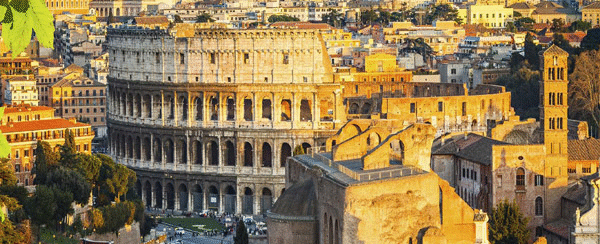 SOLD OUT

Class, luxury and functionality are what represents Best Western Hotel President 4-star hotel, the ideal place for your stay in Rome near the Termini railway station and in the heart of its enchanting historic centre.
A few metres from the hotel, here is the Metro A subway line and several public transportations stops to ensure you a fast and functional link with the rest of the City, for a comfortable permanence in complete freedom and independence.
Situated in the core of the Eternal City, placed near the Basilica of St. John Lateran, the Colosseum, the spectacular Domus Aurea, and few steps away from the shopping area, the hotel is housed in a stately and elegant modern building.
Best Western Hotel President has a spacious and confortable restaurant, furnished with warm colors, classic fornitures, parquet and a roof with a glass wall. The menu of the 4 star hotel consists in a delicious selection ot typical Roman dishes, tasty international cousine, in addition to vegetarian and gluten free products and a menu for kids.
Equipped with air-conditioning and completely soundproofed, the rooms offer every kind of comfort to guests: telephone with direct line, TV LCD 32", electronic safe deposit box, fire prevention system, minibar and free Wi-Fi conncetion.


Share This Deal