Holidays to Gran Canaria
Gran Canaria Holiday Deals
Gran Canaria Summary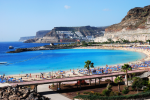 Gran Canaria holidays transport you to Spain's archipelago off the north west coast of Africa. The third largest of the islands, it has a truly stunning landscape with contrasts such as arid volcanic rocks and verdant plantations, rocky coves and sandy beaches. It has resorts compatible with every age group and every mood.
Flying to Gran Canaria.
This little bit of paradise is only four hours from the UK and to add to its attraction Gran Canaria holidays can be enjoyed at any time of year. The seasons vary little here with no extremes of temperature. You can leave behing dark, dreary days of winter and fly into twenty degrees of sunshine. A thought that appeals to many.
Cheap Gran Canaria holidays have wide appeal. There are resorts offering a romantic hideaway, others are very family oriented, while yet others attract party animals with their high octane nightlife. With a host of recreational facilities and sporting activities, you need never have a dull moment. Gran Canaria holidays can be all things to all people.
Eating in Gran Canaria.
High standards of accommodation and service are the norm, and restaurants cater for all tastes. Whether its Italian or Chinese, Sunday roast or fish and chips, you can have your choice. Do try traditional fish dishes which are delicious. With nightlife catering for all moods and with shops and markets for the seemingly compulsory souvenirs, a cheap Gran Canaria holiday ticks every box.
If a Gran Canaria holiday appeals and you wish to avoid the tedium of trawling through web pages trying to find the best deal, use our search facility which has almost three dozen travel companies competing for your custom. Remember, competition brings the best bargains. Our search facility enables you to see, at a glance, the Gran Canaria holiday that is the cheapest. All you have to do to secure the holiday is make a phone call. To book the best deal, don't delay, ring today.
Travel Tips
Fancy a trip to Gran Canaria? Take a look at our handy guides below:
Gran Canaria Photos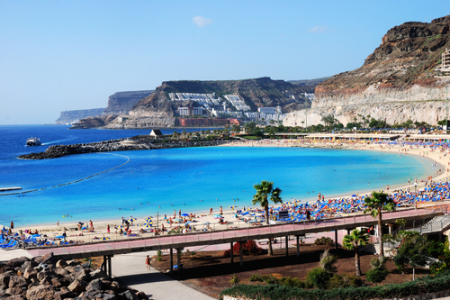 Canary Islands Destinations