Holidays from Norwich Airport (NWI)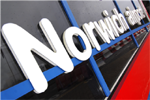 Cheap Holidays from Norwich Airport
Norwich International Airport is 3 miles north of the city centre and on the edge of the city's suburbs.

Norse Operates a Park and Ride service a 2 minute walk from the airport direct to Norwich city centre on Monday – Saturday every 10 – 15 minutes. On Sunday and public holidays First Buses operate service 27 directly outside the terminal building to Norwich city centre via Anglia square. Norwich airport is situated on the A140, which travels from Ipswich via Norwich to the seaside town of Cromer this also provides easy road access to Norwich city centre. Norwich airport does not have a railway station the nearest railway station is Norwich Railway Station on the other side of the city. Taxis are available directly outside the terminal building.

Flights from Norwich Airport include destination such as a Corfu, Ibiza, Malta, Tenerife & Turkey on wide choice of airlines with the UK's most popular tour operators.

Norwich Airport is home to two fantastic venues offering both tasty and affordable food hot and cold. There is a good selection of shopping with low cost brands in the Duty Free shops.

The Holiday Discount Centre comparison website has 1000s of last minute holidays from Norwich Airport making sure every time you visit our website, one of our holiday suppliers has cheap holiday deals from ENorwich Airport just for you.

Search today for our cheap holidays from Norwich Airportairport using the search facility.