Las Vegas, California & West Coast USA: Cruise & Stay
13 Nights | from £999pp

Cruise Line: Princess Cruises | Ship: Royal Princess
To book call Jetline Cruise on 0161 360 0171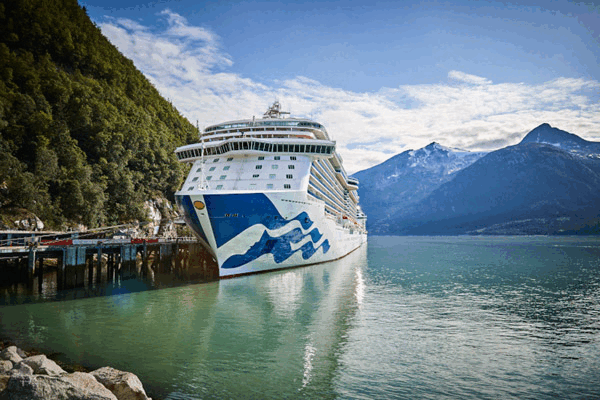 At A Glance
Return flights
3 nights in Las Vegas

2 nights in L.A. or San Francisco

7 night cruise (6nts on 26 Sep 23)

Transfers in Las Vegas

Overview

Take home wonderful memories from a fabulous line up of ports of call and beaches along the Pacific Coast of the USA between Los Angeles, San Francisco and beyond. Roll the dice and have a flutter in Vegas and visit the sights made famous by TV and film in either Los Angeles or San Francisco.
Santa Barbara is the epicentre of the American Riviera with miles of golden sandy beaches and thrilling backwoods, outdoor adventures amid a backdrop of rolling pine clad hills. Wander through the marina of San Diego and on towards the famous zoo or explore the gorgeous Columbia River from Astoria in Oregon. Soak up the coastal scenery of Monterrey Bay and call in at nearby Carmel by the sea for an upscale seaside town experience. Plus, the attractions, nightlife and buzz of the Emerald City will certainly leave you Sleepless in Seattle.
Itinerary

Fly from London to Las Vegas. Three night hotel stay - Overnight hotel stay - Overnight hotel stay - Fly from Las Vegas to San Francisco. Two night hotel stay - San Francisco - Overnight hotel stay - Embark ship - San Francisco - Ensenada, Mexico - San Diego, California - Los Angeles - Santa Barbara, California - San Francisco - Disembark ship. Fly overnight to London.
Departure Dates
September 22 from £1449pp
October 22 from £999pp

November 22 from £1239pp

March 23 from £1249pp

April 23 from £1439pp

September 23 from £1589pp

October 23 from £1649pp

March 2024 from £1579pp

April 2024 from £1579pp

To book call Jetline Cruise on 0161 360 0171
Tour operator's description.

ATOL 6153

No Debit/Credit Card Charge

Prices based on per person staying in a interior room.

Share This Deal