Madeira 4-Star All Inclusive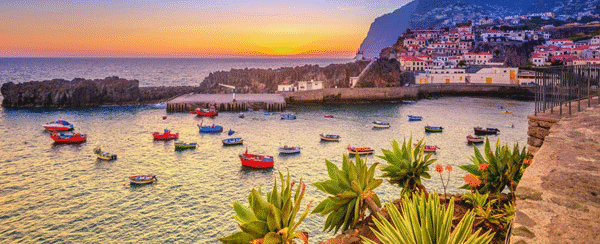 The Pestana Ocean Bay is spectacularly situated, overlooking the Formosa Beach - widely regarded as one of the most beautiful bays on the island of Madeira - and offers unparalleled views of the impressive Cabo Girao, the highest promontory in Europe. Just 5 km from the town of Funchal and within easy reach of the airport, the Pestana Ocean Bay Hotel also offers a tranquil setting protected by stunning cliffs and direct access to the sea and beach, where guests can enjoy a barbecue when the sun is shining.
The Arlequim restaurant offers tasty buffet-style cuisine for breakfast, lunch and dinner. The friendly staff and tasteful décor make it a lovely spot to fill up and reflect on your day's activities. Choose from a great menu of food and drink, including locally produced alcohol. After dinner, feast your eyes on the lively evening entertainment.
The Pestana Ocean Bay features 177 lovely twin rooms, family rooms, and air-conditioned suites, all non-smoking with en suite facilities and a mini bar for your comfort. The hotel is just a short walk from the new Madeira Forum Shopping Centre which has a wide selection of restaurants, shops and cinemas.
A brilliant array of activities are provided at the Pestana Ocean Bay Hotel, such as diving and snorkelling in the magnificent turquoise sea. Billiards, table tennis and darts are all great options for competitive guests, and nature lovers may enjoy taking a hike through the surrounding countryside, or relax with a peaceful day of fishing.
Other activities in the area include squash, pedal boats, jet skiing, parasailing, wind surfing and golf at the 18-hole Palheiro Golf Club and the 27-hole Santo da Serra Club.


Share This Deal