Port Des Torrent Holidays
Port Des Torrent Holiday Deals
Sorry, we have no offers to display for this destination.
Port Des Torrent Summary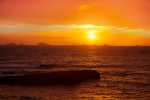 Port des Torrent holidays transport you to the sunny south west coast of Ibiza, just one kilometre across the bay from San Antonio. It is a quiet resort offering gentle relaxation, very different from its gregarious neighbour. Holidays to Port des Torrent can be taken from April until late October with temperatures rising from twenty to low thirties at the height of the season. The resort has a pleasant sandy beach that shelves gently into the sea, providing safe bathing for children and weak swimmers. Holidays in Port des Torrent are very popular with young families as well as couples of all ages.
Cheap Holidays To Port Des Torrent
With a range of good, modern accommodation, our cheap Port des Torrent holidays are considered to be great value for money. There are a number of excellent restaurants serving a variety of food from traditional island fare to international cuisine which caters for all tastes. Shopping here is fairly limited but this matters little as the plethora of shops, in both San Antonio ans Ibiza Town, are close by. If you are looking for a guarantee of summer sun beside the sea, with plenty of recreational facilities both in and out of the water, you may be tempted by our low cost Port des Torrent holidays.
For further details and to view our last minute Port des Torrent holiday deals, please use the search facility.
Port Des Torrent Photos