Tenerife: 4 Star All Inclusive w/ Kids Stay FREE
4* Labranda Isla Bonita, Tenerife

All Inclusive | 7nts from £309
1st Child Stays FREE - Air Fare from £69
Deposits from £69 + Airport Transfers

To book call Travelsoon on 0114 306 2242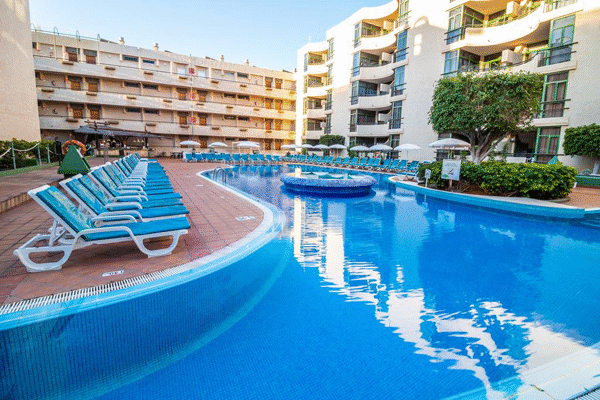 Choice of pools | Family favourite | Close to shops and bars
Labranda Isla Bonita Hotel is a family-friendly destination in the picturesque Playa de Fanabe, within 300m of vibrant shops, restaurants and bars. Its rooms are bright and comfortable, and its facilities are excellent!
The hotel has two swimming pools with a sunbathing area, sun loungers and umbrellas. There are also two children's pools, a kids club and a playground for younger guests.
Dates & Departures...
January 2020 from £379pp
February 2020 from £339pp
March 2020 from £329pp
April 2020 from £309pp
May 2020 from £329pp
June 2020 from £349pp
July 2020 from £409pp
August 2020 from £429pp
September 2020 from £389pp
October 2020 from £429pp



To book call Travelsoon on 0114 306 2242




Tour operator's description.


ABTA P6628 ATOL 10843


No Debit/Credit Card Charge

Offer last updated 31st December 2019 at 10:11


Departures from London - 2 Adults Sharing.

Share This Deal