Meet Disney Characters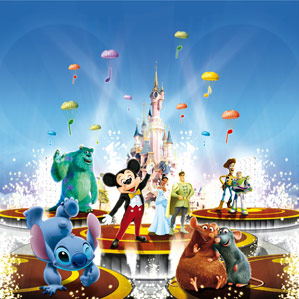 Meet Disney
Paris

Characters


Don't miss the main attraction a Meet and Greet with beloved Disney Paris Characters. Get your cameras ready whilst your child gets a hug and an autograph.
Dine with Disney royalty at the Auberge de Cendrillon

Come and join Disney Princesses at the Auberge de Cendrillon for a fairytale lunch or dinner. Cinderella's mice friends, Suzy and Perla, will be there to greet you and make this an experience you will never forget. For dessert, a surprise awaits you in the shape of Cinderella's slipper.
Breakfast with Disney Characters

Wake up to a delicious breakfast in the company of larger-than-life Disney Characters. Disney® Hotel guests and those staying in our partner hotels can start the day off with a meet 'n' greet over breakfast in a Disney® Village restaurant. Guests staying at the Disneyland® Hotel will have the pleasure of meeting Disney Characters each and every morning of their stay.

In Disney® Village 7.30am OR 9.30am (Restaurant confirmed upon arrival)

When staying at Disney's Davy Crockett Ranch you must have your own transport and we suggest that you book the second seating. We also suggest those guests staying at the Hotel l'Elysée Val d'Europe and Radisson Blu Hotel; choose the second seating to meet the characters.
Lunch and dinner with Disney Characters

Join the Disney characters for lunch at The Lucky Nugget Saloon in Disneyland® Park; it is an all-you-can-eat buffet of European specialties. Alternatively you can opt for lunch or dinner at Café Mickey in Disney® Village for tasty pizza, pasta, nuggets, kebabs and sausages.

Choose your own birthday cake at Disney

You can celebrate your birthday with a delicious cake in one of our table-service restaurants in the Disney® Parks, Disney® Village or a Disney® hotel.
Have a tea party with Disney Characters

Share a tea party with Disney Characters at the Lucky Nugget Saloon in Disneyland® Park. Tuck in to tasty pastries, scrumptious cookies, muffins, brownies and more. You'd be madder than the Mad Hatter to miss it!

©Disney
Disneyland® Paris
* Terms & conditions apply