Morocco Holidays
Morocco Holiday Deals
| Date | All Inclusive | Half Board | Self Cat. | Full Board | B&B | Room Only |
| --- | --- | --- | --- | --- | --- | --- |
| Nov 2023 | - | - | - | - | - | - |
| Dec 2023 | £102 | £63 | £100 | - | £52 | £51 |
| Jan 2024 | £107 | £80 | £101 | - | £100 | - |
| Feb 2024 | £108 | £95 | £100 | - | - | - |
| Mar 2024 | £108 | £101 | £101 | - | - | - |
| Apr 2024 | £196 | - | £142 | - | - | - |
| May 2024 | £182 | - | - | - | - | - |
| Jun 2024 | £191 | - | - | - | - | - |
| Jul 2024 | £218 | - | - | - | - | - |
| Aug 2024 | £257 | - | - | - | - | - |
| Sep 2024 | £190 | - | - | - | - | - |
| Oct 2024 | £191 | - | - | - | - | - |
| Nov 2024 | £458 | - | - | - | - | - |
| Dec 2024 | - | - | - | - | - | - |
| Jan 2025 | - | - | - | - | - | - |
| Feb 2025 | - | - | - | - | - | - |
Morocco Summary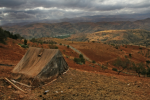 If you are seeking a break in the sun that is a little more exotic than the usual European destinations, why not try a cheap Morocco holiday. Located in North Africa with both an Atlantic and a Mediterranean coastline, Morocco has so much to offer visitors that it has very wide appeal. All age groups can enjoy a holiday here, from young families to older couples, and from water sports enthusiasts to golfers. As well as fabulous beach resorts, the world famous cities of Marrakech, Fes and Casablanca with their long history reflected in differing styles of architecture, are surely worth a visit.
Cheap Holidays to Morocco.
Our cheap Morocco holidays can be taken at any time of year as the summers are long and hot. Although the mountains are snow-capped and night time can be cold, winter days are pleasantly warm and are ideal for walking, golfing and sightseeing.
With low cost airlines now flying to Morocco from regional airports, and with a fairly short flight time, the appeal of the country is even greater.
Whatever your reason for booking a Morocco holiday, you'll find yourself in a very pleasant, welcoming environment with mountains and deserts, ancient cities and ultra modern coastal resorts. The Atlantic coast with its waves, attracts water skiers, surfers and those seeking an adrenaline rush in the rollers off the shore. Conversely, the gentler waters of the Mediterranean and the soft sandy beaches bring families in their droves. If you fancy a change from beach life, take a trip inland, into the desert or to one of the historic towns. Souvenir hunters will be overwhelmed by the choice of locally crafted goods in the souks. Don't be embarrassed by haggling over prices as this is a national pastime and should be enjoyed. Just remember that excess baggage can be costly. A bargain in the market may not appear to be so, when you are checking in your suitcases.
Nights out in Morocco.
Nightlife in Morocco can be as lively or as relaxed as you wish as there are venues to suit all moods. Restaurants obviously cater for their European clientele, but do try the aromatic spiced dishes of North African cuisine. Stews or tagines flavoured with cumin and coriander are very popular as are meats wrapped in filo pastry. You'll return home with recipes in your pocket in order to try and replicate these delicious foods and the memories they inspire.
To find the cheap Morocco holiday that best suits your particular circumstances, use the search tool at the top of the page.
Travel Tips
Looking for a holiday to Morocco? Read our blog below for helpful advice