Malaysia Holidays
Malaysia Holiday Deals
Sorry, we have no offers to display for this destination.
Malaysia Summary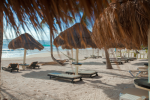 Malaysia lies to the west of Indonesia and borders Thailand to the north with Singapore on its southern tip. With mainland and island territory, Malaysia has a diverse landscape with mountains and valleys, stunning beaches, dense tropical rain forests, national parks, sleepy villages and vibrant cities.
 
Cheap holidays to Malaysia.

The heady mix of cultures, Malay, Chinese and Indian live together harmoniously and always give a warm welcome to visitors. With its rich history and colonial architecture, its tea plantations and its Heritage Sites, its national parks full of wild life and its wonderful beaches, cheap Malaysia holidays tick many boxes. The country has a good infra structure so travelling from one part to another is comparatively easy. The coastal waters are clear and fertile with hundreds of species of marine life which attract scuba divers and snorkelers. There are wonderful islands waiting to be explored. Penang is one of the most popular, with its old colonial capital Georgetown, it has splendid architecture, temples and monuments, fantastic beaches and a wide range of water sports. Its appeal is obvious.
Find your ideal holiday to Malaysia.

With good accommodation and excellent service a cheap Malaysia holiday offers great value. Cuisine, with influences from several cultures, is truly delicious and delights the palate. Hotels and restaurants also serve an eclectic international menu for less adventurous taste buds. Malaysia holidays have nightlife to suit all moods. Those who wish to party through the night can find suitable venues as easily as those wishing for a romantic evening for two, or for child-friendly establishments. Malls and markets, craft shops and boutiques are found in abundance, satisfying those for whom a holiday is incomplete without a shopping experience.

Exotic destinations need not be outrageously expensive as you will see if you check our search facility. As a price comparison site, our aim is to find you a cheap Malaysia holiday that is the bargain of the day. Our search facility is easy to use and you'll find you are only a phone call away from your dream Malaysia holiday.