Costa Del Silencio Holidays
Costa Del Silencio Holiday Deals
| Date | All Inclusive | Half Board | Self Cat. | Full Board | B&B | Room Only |
| --- | --- | --- | --- | --- | --- | --- |
| Dec 2023 | £135 | - | - | - | - | - |
| Jan 2024 | £224 | - | - | - | - | - |
| Feb 2024 | £245 | - | - | - | - | - |
| Mar 2024 | £247 | - | - | - | - | - |
| Apr 2024 | £207 | - | - | - | - | - |
| May 2024 | £208 | - | - | - | - | - |
| Jun 2024 | £230 | - | - | - | - | - |
| Jul 2024 | £280 | - | - | - | - | - |
| Aug 2024 | £313 | - | - | - | - | - |
| Sep 2024 | £245 | - | - | - | - | - |
| Oct 2024 | £220 | - | - | - | - | - |
| Nov 2024 | - | - | - | - | - | - |
| Dec 2024 | - | - | - | - | - | - |
| Jan 2025 | - | - | - | - | - | - |
| Feb 2025 | - | - | - | - | - | - |
| Mar 2025 | - | - | - | - | - | - |
Costa Del Silencio Summary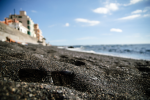 If you prefer swimming pools to beaches then Costa del Silencio holidays are for you. The resort is located on the south coast of Tenerife and is popular with all but the bucket and spade brigade. It particularly attracts water sports enthusiasts.
Cheap Costa Del Silencio
We have a range of cheap Costa del Silencio holidays waiting to fly you to an island which promises year round sunshine, good accommodation and a range of recreational facilities to satisfy the whole family. Holidays to Costa del Silencio are fairly relaxed affairs where sun, sea, good food and wine can be enjoyed in abundance. Our commitment to quality of accommodation and service remains high even when you book our bargain Costa del Silencio holiday deals. So if you are looking for winter sun to help you through dreary winter days, check out our last minute Costa del Silencio holidays and you could soon be on your way.
Search now to find our latest Costa del Silencio offers.
Costa Del Silencio Photos