Where Can I Go on Holiday?
Holiday at These Destinations Regardless of your Vaccination Status:
No quarantine when you arrive in the following destinations for both unvaccinated and fully vaccinated travellers*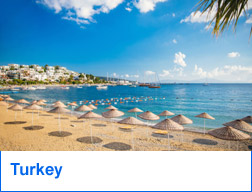 ---
These Holiday Destinations DO Require Fully vaccinated Status:
You need to be fully vaccinated to avoid quarantine and/or allowed entry to these destination*
Status correct as at 09:00am 11th November 2022
Restrictions can change on a regular basis. Please see the Foreign, Commonwealth & Development Office for the latest full details regarding advice when travelling overseas
*A test and/or a passenger locator form maybe required. Based on adult vaccination status.
Share This Deal