Holidays in December
December Holiday Deals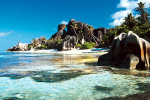 Celebrate the festive period with a trip away to some of the finest destinations throughout Europe. Various kinds of holidays can be had at this time of the year and it all depends on your preference as to where you should go. If you want to embrace the festive winter weather, head north to the Nordic reaches of Iceland and Norway, where you could get the chance to see the breath-taking northern lights in true Scandi-style. Reykjavik is a popular destination with its pixie-like scenery and ethereal atmosphere setting up the perfect way to celebrate the end of the calendar year.

Along with Scandinavia, other countries across Europe are embracing the festive season in style with some of the finest Christmas markets in the world, particularly in the likes of Germany and Eastern Europe. Munich and Berlin are two of the most highly regarded, but Prague is another fine market, to go along with the cities stunning architecture and cheap beer!

As the winter weather truly hits Europe in December, it is no coincidence that this month begins the skiing season across many countries. Some of our popular ski holidays include resorts in the likes of France, Austria and Bulgaria, where thick snow is really starting to mount in some of the higher peaks of the resorts, creating perfect conditions for those that want something a bit different from their holiday.

Like many people though, in December all you may want is some sunshine and although the Scandinavian idea might look nice in theory, we all know all some really want is the sun. The Caribbean is a great destination in December as the sun is almost surely guaranteed, without the extreme climates it faces in the summer months. As well as the Caribbean, again the Canaries are another top short haul option with high chances of warm sun throughout the day, to shine on its idyllic beaches and volcanic landscapes, creating perfect conditions for those activity seekers aiming to stay lean through the winter months.

All of our holidays are fully protected by ABTA (Association of British Travel Agents) and ATOL (Air Travel Organisers Licence) so there really is no reason not to book your December holiday today with the Holiday Discount Centre.